Welcome to Top 10 Tuesday! This week's topic is 2023 Debut Books.
One of my goals for 2023 is to read more new releases, which includes checking out new-to-me authors. I've usually stayed away from debuts because I've been burned before by subpar story-telling and horribly edited slap-together books, but I have also ended up LOVING some debuts I picked up way late (like years after they were released…). I'm tired of coming to the game late, so I'm going to try to read more new titles & authors this year. We'll see how it goes!
Here's a list of 10 books I am looking forward to in 2023.
Special thanks to  @ThatArtsyReaderGirl who hosts TTT. Let's get to it!
---
2023 Debut Books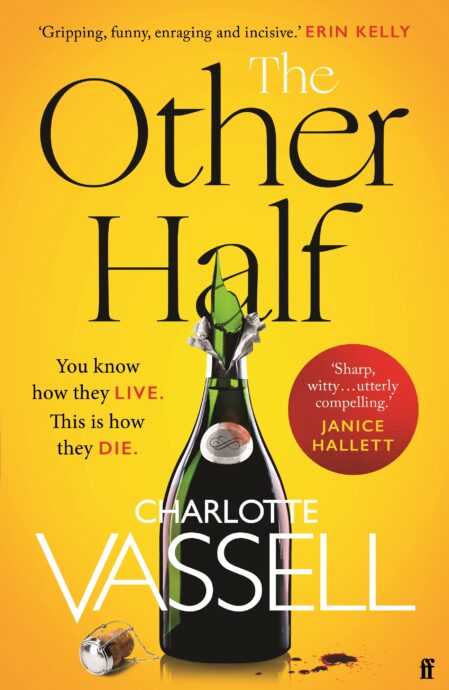 The Other Half – by Charlotte Vassell
The night before
Rupert's 30th is a black tie dinner at the Kentish Town McDonald's – catered with cocaine and Veuve Clicquot.
The morning after
His girlfriend Clemmie is found murdered on Hampstead Heath. All the party-goers have alibis. Naturally.

This investigation is going to be about Classics degrees and aristocrats, Instagram influencers and who knows who. Or is it whom? Detective Caius Beauchamp isn't sure. He's sharply dressed, smart, and as into self-improvement as Clemmie – but as he searches for the dark truth beneath the luxury, a wall of staggering wealth threatens to shut down his investigation before it's begun.

Can he see through the tangled set of relationships in which the other half live, and die, before the case is taken out of his hands?
---
Such Pretty Flowers – by K. L. Cerra
"Get it out of me."

It was the last message Holly received from her brother, Dane, before he was found cleaved open in his fiancée's lavish Savannah townhouse. Police ruled his death a suicide sparked by psychosis, but Holly can't shake the idea that something else must have happened… Something involving another message he sent that night, the one that mentioned a "game" his fiancée, Maura, wanted to play…

Determined to discover the truth, Holly begins to stalk Maura—a magnetic, black-eyed florist with a penchant for carnivorous plants. But what begins as an investigation quickly veers into a darker fixation, one that lures Holly into the depths of Maura's world: Savannah high society, eerie black roses, and a whisper of something more sinister. Soon, Holly is feeling a dark attraction to the one woman she shouldn't trust. As Holly falls deeper for Maura and her secrets, she's left with only one choice: find out what happened to Dane… before she meets the same fate.

A woman investigating her brother's apparent suicide finds herself falling for her prime suspect—his darkly mysterious girlfriend—in this edgy Southern gothic thriller.
---
The Writing Retreat – by Julia Bartz
The Plot meets Please Join Us in this psychological suspense debut about a young author at an exclusive writer's retreat that descends into a nightmare.

Alex has all but given up on her dreams of becoming a published author when she receives a once-in-a-lifetime opportunity: attend an exclusive, month-long writing retreat at the estate of feminist horror writer Roza Vallo. Even the knowledge that Wren, her former best friend and current rival, is attending doesn't dampen her excitement.

But when the attendees arrive, Roza drops a bombshell—they must all complete an entire novel from scratch during the next month, and the author of the best one will receive a life-changing seven-figure publishing deal. Determined to win this seemingly impossible contest, Alex buckles down and tries to ignore the strange happenings at the estate, including Roza's erratic behavior, Wren's cruel mind games, and the alleged haunting of the mansion itself. But when one of the writers vanishes during a snowstorm, Alex realizes that something very sinister is afoot. With the clock running out, she's desperate to discover the truth and save herself.

A claustrophobic and propulsive thriller exploring the dark side of friendships and fame, The Writing Retreat is the unputdownable debut novel from a compelling new talent.
---
The Carnivale of Curiosities – by Amiee Gibbs
A dazzling gothic tale of Faustian bargains, jealousy, and murder set in a spectacular circus, where star-crossed lovers' destinies are forged at an unexpected price, for readers of V. E. Schwab​'s The Invisible Life of Addie LaRue. 

In Victorian London, where traveling sideshows are the very pinnacle of entertainment, there is no more coveted ticket than Ashe and Pretorius' Carnivale of Curiosities. Each performance is a limited engagement, and London's elite boldly dare the dangerous streets of Southwark to witness the Carnivale's astounding assemblage of marvels. For a select few, however, the real show begins behind the curtain. Rumors abound that the show's proprietor, Aurelius Ashe, is more than an average magician. It's said that for the right price, he can make any wish come true. No one knows the truth of this claim better than Lucien the Lucifer, the Carnivale's star attraction. Born with the ability to create fire, he's dazzled spectators since he was a boy.

When Odilon Rose, one of the most notorious men in London, comes calling with a proposition regarding his young and beautiful charge, Charlotte, Ashe is tempted to refuse. After revealing, however, that Rose holds a secret that threatens the security of the troupe's most vulnerable members, Ashe has no choice but to sign an insidious contract.

The stakes grow higher as Lucien finds himself drawn to Charlotte and her to him, an attraction that spurs a perilous course of events. Grave secrets, recovered horrors, and what it means to be family come to a head in this vividly imagined spectacle—with the lives of all those involved suspended in the balance.
---
The Deep Sky – by Yume Kitasei
Yume Kitasei's The Deep Sky is an enthralling sci fi thriller debut about a mission into deep space that begins with a lethal explosion that leaves the survivors questioning the loyalty of the crew.

They left Earth to save humanity. They'll have to save themselves first.

It is the eve of Earth's environmental collapse. A single ship carries humanity's last hope: eighty elite graduates of a competitive program, who will give birth to a generation of children in deep space. But halfway to a distant but livable planet, a lethal bomb kills three of the crew and knocks The Phoenix off course. Asuka, the only surviving witness, is an immediate suspect.

Asuka already felt like an impostor before the explosion. She was the last picked for the mission, she struggled during training back on Earth, and she was chosen to represent Japan, a country she only partly knows as a half-Japanese girl raised in America. But estranged from her mother back home, The Phoenix is all she has left.

With the crew turning on each other, Asuka is determined to find the culprit before they all lose faith in the mission—or worse, the bomber strikes again.
---
We're All Lying – by Marie Still
How far would you go to keep what's yours?

Someone is hunting Cass.

Cass lives an enviable life: a successful career, two great kids, and a handsome husband. Then an email from her husband's mistress, Emma, brings the façade of perfection crumbling around her, setting off a chain of events where buried secrets come back to haunt her.

A taunting email turns into stalking and escalates into much worse. Ethan and Cass try to move on, then Emma disappears.

No longer considered a victim, Cass finds herself the prime suspect and center of the investigation. Her dark secrets—including ones she didn't know existed—threaten to destroy everything they've worked for.

A fast-paced psychological thriller with jaw-dropping twists, the novel examines buried family secrets and how desperation can lead to fatal mistakes when We're All Lying.
---
Her Little Flowers – by Shannon Morgan
Francine Thwaite has lived all her fifty-five years in her family's ancestral home, a rambling Elizabethan manor in England's Lake District. No other living soul resides there, but Francine isn't alone. There are ghosts in Thwaite Manor, harmless and familiar. Most beloved is Bree, the mischievous ghost girl who has been Francine's companion since childhood.

When Francine's estranged sister, Madeleine, returns to the manor after years away, she brings with her a story that threatens everything Francine has always believed. It is a tale of cruelty and desperation, of terror and unbearable heartache. And as Francine learns more about the darkness in her family's past—and the role she may have played in it—she realizes that confronting the truth may mean losing what she holds most dear.
---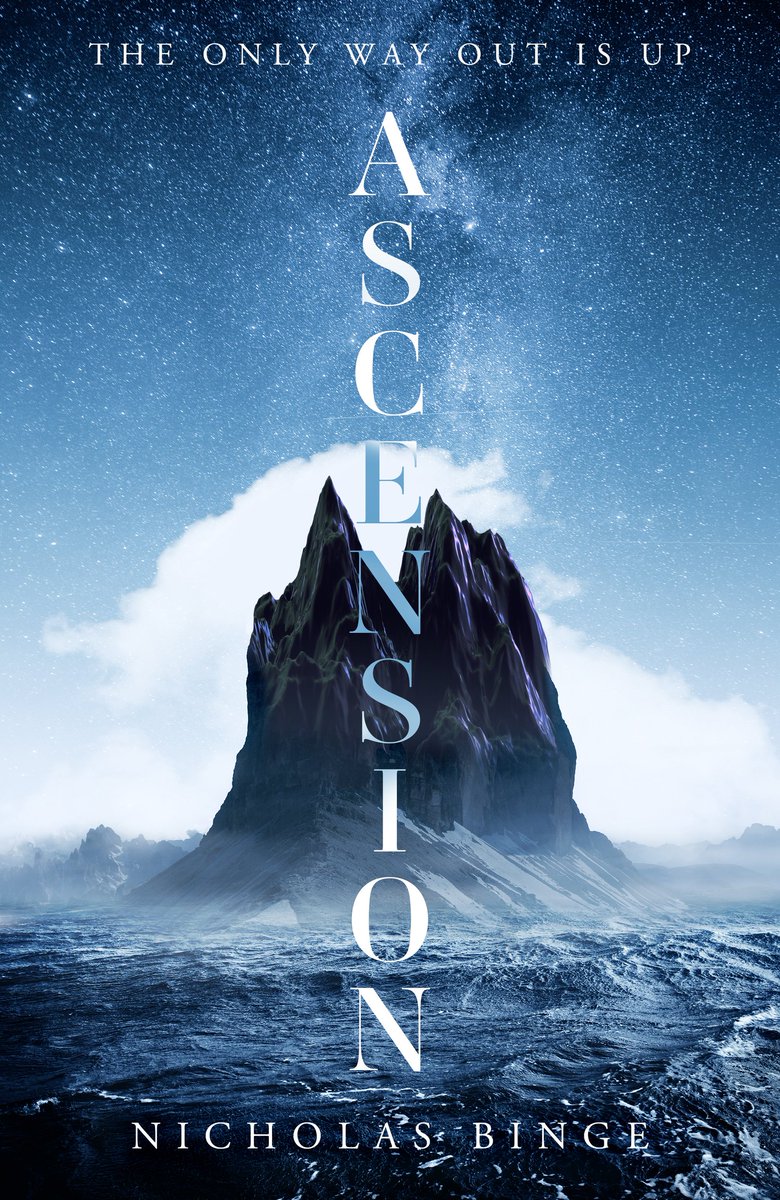 Ascension – by Nicholas Binge
Okay, not technically a debut, but this author is new to me and I wanted to include it because I'm so excited about it.
A mind-bending speculative thriller in which the sudden appearance of a mountain in the middle of the Pacific Ocean leads a group of scientists to a series of jaw-dropping revelations that challenge the notion of what it means to be human

An enormous snow-covered mountain has appeared in the Pacific Ocean. No one knows when exactly it showed up, precisely how big it might be, or how to explain its existence. When Harold Tunmore, a scientist of mysterious phenomena, is contacted by a shadowy organization to help investigate, he has no idea what he is getting into as he and his team set out for the mountain.

The higher Harold's team ascends, the less things make sense. Time moves differently, turning minutes into hours, and hours into days. Amid the whipping cold of higher elevation, the climbers' limbs numb and memories of their lives before the mountain begin to fade. Paranoia quickly turns to violence among the crew, and slithering, ancient creatures pursue them in the snow. Still, as the dangers increase, the mystery of the mountain compels them to its peak, where they are certain they will find their answers. Have they stumbled upon the greatest scientific discovery known to man or the seeds of their own demise?

Framed by the discovery of Harold Tunmore's unsent letters to his family and the chilling and provocative story they tell, Ascension considers the limitations of science and faith and examines both the beautiful and the unsettling sides of human nature.
---
City Under One Roof – by Iris Yamashita
A stranded detective tries to solve a murder in a tiny Alaskan town where everyone lives in a single high-rise building, in this gripping debut by an Academy Award–nominated screenwriter.

When a local teenager discovers a severed hand and foot washed up on the shore of the small town of Point Mettier, Alaska, Cara Kennedy is on the case. A detective from Anchorage, she has her own motives for investigating the possible murder in this isolated place, which can be accessed only by a tunnel.

After a blizzard causes the tunnel to close indefinitely, Cara is stuck among the odd and suspicious residents of the town—all 205 of whom live in the same high-rise building and are as icy as the weather. Cara teams up with Point Mettier police officer Joe Barkowski, but before long the investigation is upended by fearsome gang members from a nearby native village.

Haunted by her past, Cara soon discovers that everyone in this town has something to hide. Will she be able to unravel their secrets before she unravels?"
---
Seven Faceless Saints – by M. K. Lobb
In the city of Ombrazia, saints and their disciples rule with terrifying and unjust power, playing favorites while the unfavored struggle to survive.

After her father's murder at the hands of the Ombrazian military, Rossana Lacertosa is willing to do whatever it takes to dismantle the corrupt system—tapping into her powers as a disciple of Patience, joining the rebellion, and facing the boy who broke her heart. As the youngest captain in the history of Palazzo security, Damian Venturi is expected to be ruthless and strong, and to serve the saints with unquestioning devotion. But three years spent fighting in a never-ending war have left him with deeper scars than he wants to admit… and a fear of confronting the girl he left behind.

Now a murderer stalks Ombrazia's citizens. As the body count climbs, the Palazzo is all too happy to look the other way—that is, until a disciple becomes the newest victim. With every lead turning into a dead end, Damian and Roz must team up to find the killer, even if it means digging up buried emotions. As they dive into the underbelly of Ombrazia, the pair will discover something more sinister—and far less holy. With darkness closing in and time running out, will they be able to save the city from an evil so powerful that it threatens to destroy everything in its path?

Discover what's lurking in the shadows in this dark fantasy debut with a murder-mystery twist, perfect for fans of Leigh Bardugo and Kerri Maniscalco.
---
What are your most anticipated 2023 debuts?
---
---
If you like posts about books & reading, then subscribe below!
---