Our theme this Friday is Green Covers. I picked books that are releasing in 2023 that feature Green Cover Artwork. I'm looking forward to these ones so much, I cannot wait for them to drop!

Let's join @Functionally Fictional and the rest of the book-blogging-community in this week's Friday Favorites. Be sure to visit her blog and join in on the fun!
---
A House with Good Bones – T. Kingfisher
A haunting Southern Gothic from an award-winning master of suspense, A House With Good Bones explores the dark, twisted roots lurking just beneath the veneer of a perfect home and family.
---
Tress of the Emerald Sea – Brandon Sanderson
#1 New York Times bestselling author Brandon Sanderson expands his Cosmere universe shared by The Stormlight Archive and Mistborn with a new standalone novel for everyone who loved The Princess Bride.
---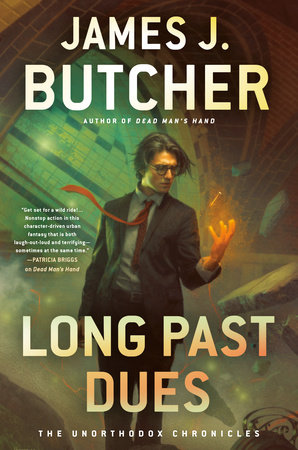 Long Past Dues – James J. Butcher
Grimsby, the newest Auditor in the magical Department of Unorthodox Affairs, finds himself in hot water when he intercepts a friend's case in this fast-paced and thrilling urban fantasy.
---
Do you have any 2023 releases with Green Covers that you're looking forward to?
---
---
If you love book, don't miss a post! Subscribe below!
---