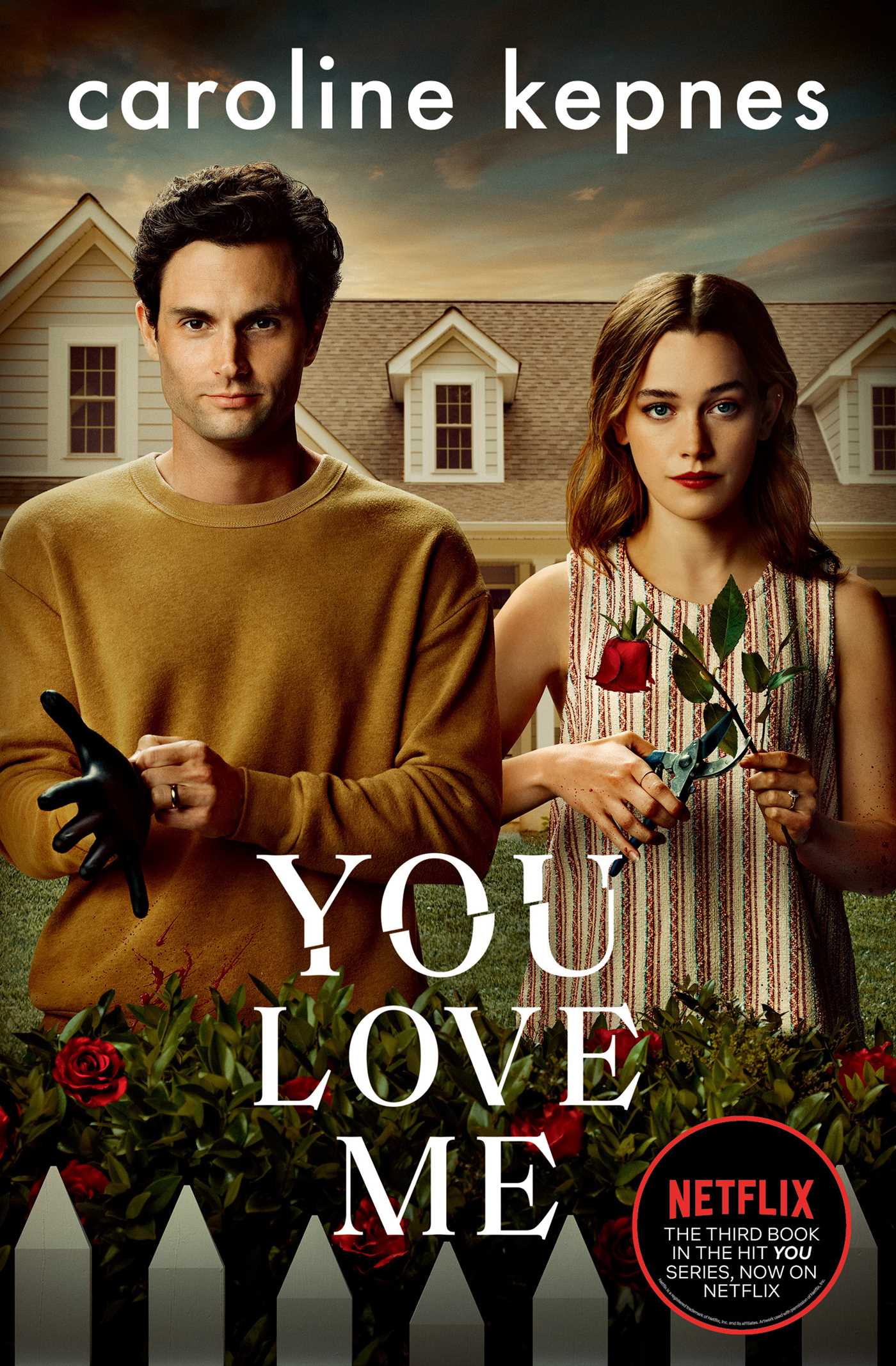 #3 in the You series.

Joe slips out of jail, all charges dropped, and since he doesn't like gun-wielding threats, he tucks tail and moves to the lovely Bainbridge Island. It's a small island with a close-knit community and here Joe volunteers at the local library and falls for librarian (and mom) Mary Kay. In standard Joe fashion, people getting in the way of his new romance start dying, but this time it's not how you think.

You Love Me is the third installment of the Joe saga and in keeping with her theme from the previous two books, Kepnes wrote this one just a little bit different. You showed us a super creepy weirdo stalker, and Hidden Bodies showed a more reserved but still crazy Joe, but You Love Me has a slightly less murdery Joe. Yeah, he's still massively creepy and capable of murder, but he shows a lot more empathy. Can someone develop empathy if they are a psychopath? I don't even know.

A few new annoying characters were introduced and I hated all of them. Kepnes' choice to make every character around Joe annoying works so well in making me like Joe more than I should. He seems pretty normal compared to a lot of these characters. I did appreciate the ballsiness of Mr. FirstDibs guy… he had to have known what Joe was capable of and he still did what he did! Dang!

I thought that the story was interesting, entertaining, and most of the clues were in the right places. What I did think was a bit weak was the twist at the end. I get what lead up to that and why she picked that route but more needed to be done earlier in the book to make that twist believable. The epilogue was okay and I think Joe will do much better in Florida.

As for being on Bainbridge Island, I found it mostly believable. Bainbridge is a certain place with a certain atmosphere that wasn't entirely captured in this story but it was a good, solid try.

TW: animal deaths (the kittens are fine).
Overall, I give it a 4 out of 5.
If you'd like to read more about You Love Me by Caroline Kepnes, check it out on Goodreads.
| Amazon | Barnes & Noble |
---
---
Never miss a review, subscribe now!
---